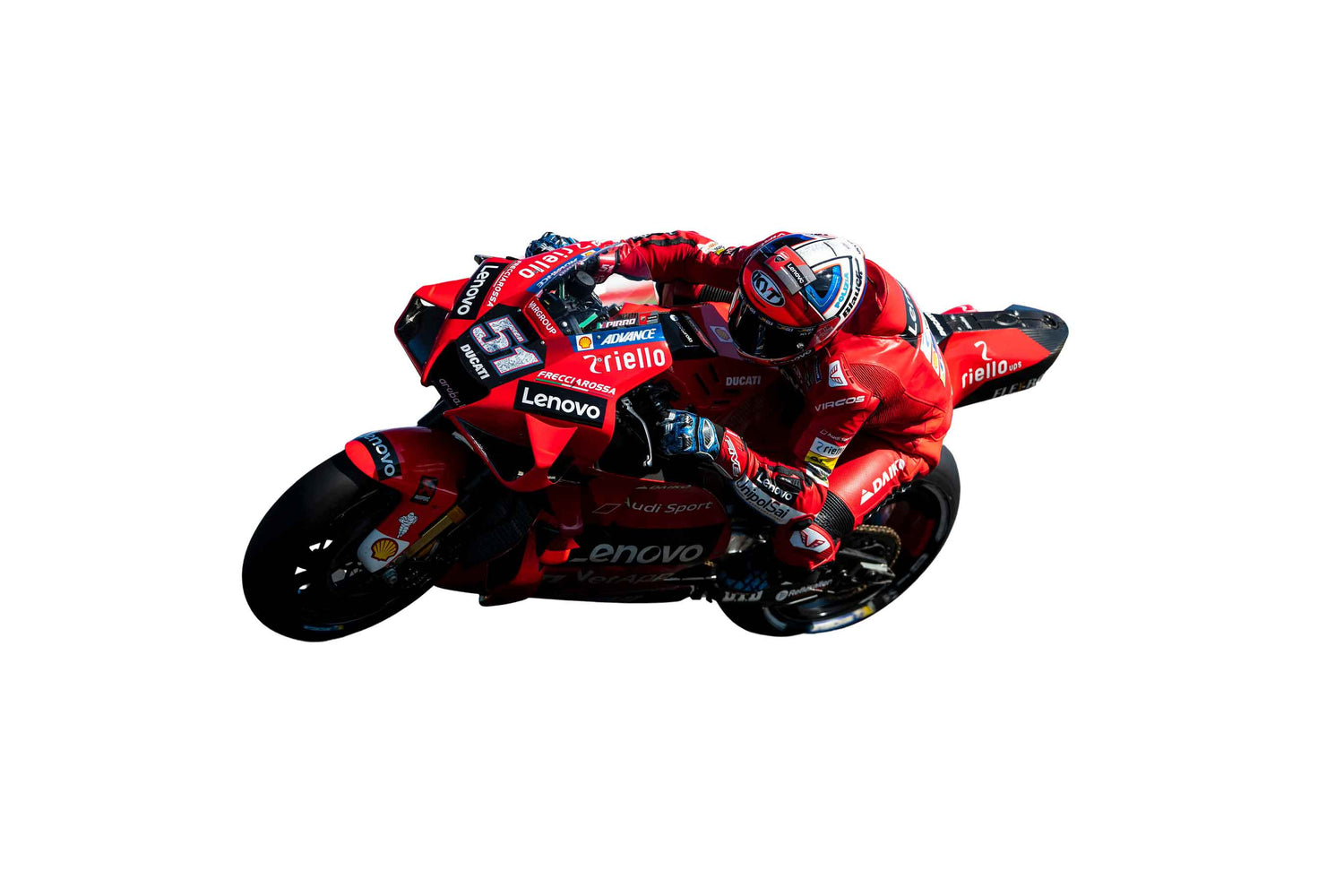 PERFORM AT THE HIGHEST LEVEL
At KYT, we incorporate over two decades of experience in world-class competition into sleek, race-engineered helmets designed to protect and perform. Our designs offer optimal ventilation and aerodynamics while maintaining the highest level of crash protection. Since 1998, KYT's intense focus on the competitive environment allows us to produce a helmet with quality and function designed to perform at the highest level of motorsports and performance. KYT America now brings its industry leading safety, style, and service to one of the most innovative motorcycle markets in the world.
WORLD-CLASS LEADING
KYT HELMETS AVAILABLE IN THE UNITED STATES
PREMIUM HELMETS
WORLD CLASS

KYT Helmets has been developing premium helmets for use in competition, weekday commuting, and every application in between since 1980. KYT identifies itself as a company born and bred with RACING DNA. Our focus is singular: produce a helmet to meet the highest motorsport and performance standards and offer it at an affordable price.

INSPIRED BY SUCCESS

KYT was born as a ``Racing Idea Project`` inspired by its founder Mr. Eddy Tedjakusuma. Since 1980, Mr. Tedjakusuma has successfully turned PT TARA group into one of the biggest helmet production manufacturers in the world. With increasing international market share, PT TARA today is regarded as one of the main global manufacturers, extensively focused on motorcycle helmet production with facilities totaling 100,000 m2.

OUR PHILOSOPHY

The philosophy lies in presenting the highest value helmet at an acceptable price for the international customer. Each KYT helmet shall incorporate RACING DNA, whether it is a helmet from the street line or a professional racing helmet.

PROVEN INNOVATION

KYT has evolved into an important brand benefitting from constant research and development of the latest technology to create premium motorcycle racing helmets. KYT conducts its development and design at its facility in Italy.
DEDICATED TO MOTORSPORTS
KYT Helmets has been dedicated to its motorsports presence through a number of professional racers around the world. MotoGP racers such as Aleix Espargaro, Andrea Iannone, and Xavier Simeon, as well as several riders in Moto2 and Moto have trusted KYT to protect them during their career.
ACCELERATING YOUR RIDING STYLE
Regular price

From $499.99

Regular price

Sale price

From $499.99

Unit price

per